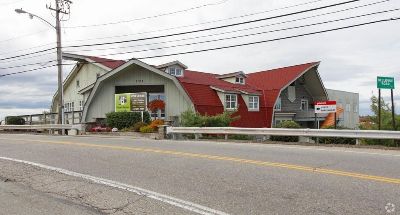 View of the Gristmill Building from Bellevue Road. You've found us when you see the converted barn's red roof!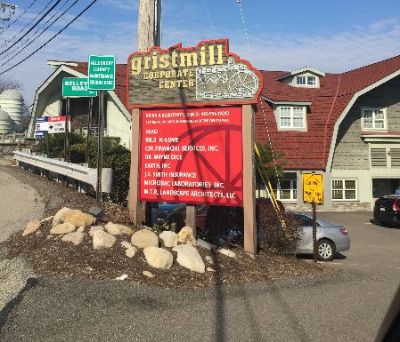 Gristmill's sign on Bellevue Road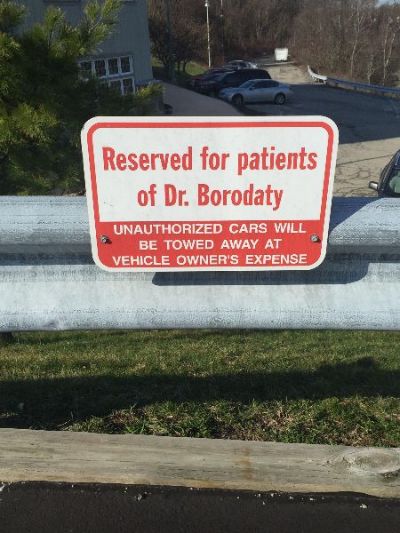 Our dedicated parking is located near the first floor entry.
Just a short walk from our parking spots to our office.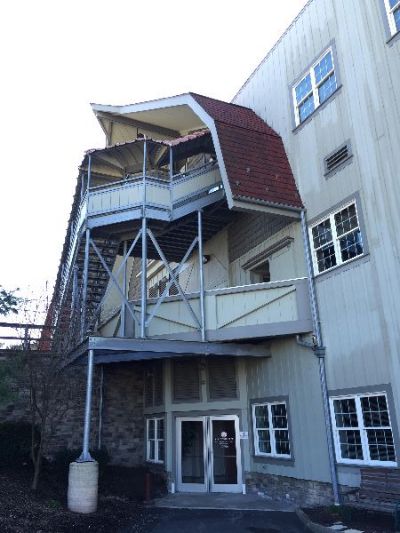 We are in Suite 101 on the first floor. There are two floors above us and one floor below. There is elevator access from all floors.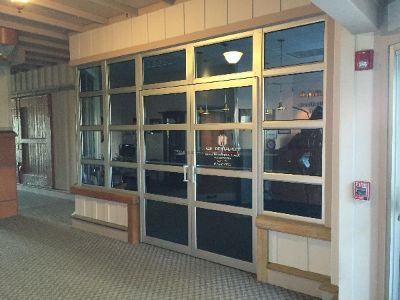 Our office entrance inside the Gristmill Building. Suite 101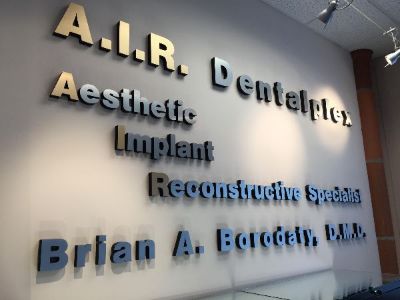 What does AIR stand for? Aesthic. Implant. Reconstructive Specialist.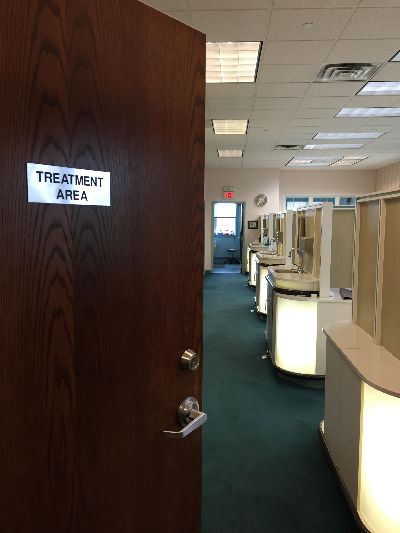 With four open air operatories, the office is light and airy.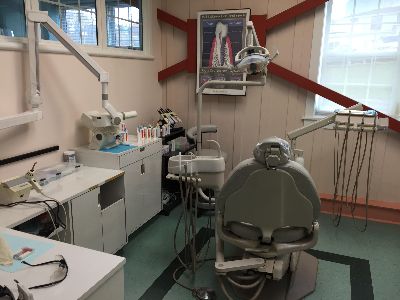 All four of our operatories have an open feel.